The FOCUS Broadband Advantage
FOCUS Broadband has proudly served Brunswick County for over 60 years, providing Telephone, Cable TV, Home Security, and Broadband Internet services.
FOCUS Broadband delivers services to your home over FOCUS - our 100% Fiber Optic Network. This fiber optic connection ensures your access to services of superior quality, speed, and performance, including an amazingly fast Internet connection!
Faster Internet: Our FOCUS fiber optic network delivers broadband speeds of up to 1 Gig — giving you an incredible connection that's faster than cable modem service.
Next-Generation TV: More than the traditional TV experience, we offer streamed TV service in brillant HD with cloud DVR, start over and look back features included.
Unlimited Phone: Unlimited calling throughout the nation with popular phone features and voicemail included.
LOCAL Customer Service: With offices located in Shallotte, Sunset Beach, Whiteville, and The Villages at Brunswick Forest, we're just around the corner and a quick phone call away. Give us a call at 910-755-8147 today!
Compare For Yourself
| Features | FOCUS Broadband | Cable Co. |
| --- | --- | --- |
| Fiber optic delivered - All the way to Home | ✔ | |
| True Gigabit Internet Speeds | ✔ | |
| Starting Internet Speed | 250 Mbps | 200 Mbps |
| Matching Upload and Download Internet Speeds | ✔ | |
| Shared Bandwidth = Slower Internet Speeds | | ✔ |
| Internet Throttling/Congestion Management | | ✔ |
| Contract Required | | |
| Local Customer Service and Call Center | ✔ | |
| Same Day Repair Service | ✔ | |
| Free Installation | ✔ | ✔ |
| Cable TV Broadcast Fees | | ✔ |
Comparisons are based on providers delivering Internet over cable modem technology and are applicable in FOCUS Broadband's fiber optic areas only. FOCUS Broadband's fiber optic Internet is not shared or throttled. True gigabit and all other speeds are delivered directly to the home and are based on maximum attainable download speeds when compared to other provider's 'fiber powered network'. All speeds are best effort and may be impacted by a variety of factors including customer owned devices connecting to the Internet service. FOCUS Broadband makes every effort to provide same day repair service and applies to issues reported by 4 PM Monday-Saturday. Issues reported on Saturday after 4 PM will be addressed no later than the following Monday. Free installation not eligible with certain promotional offers. Other fees, conditions and restrictions may apply.
BENEFITS OF FIBER
SPEED:
FOCUS delivers broadband speeds up to 1 Gigabit—that's the fastest, most powerful connection around.
VALUE:
Research shows that a home in an FTTH community is worth more than a similar home in a non-FTTH community.
STABILITY:
The fiber optic technology that powers FOCUS is resistant to corrosion, not susceptible to lightning damage, and has a longer life expectancy than regular coaxial cables.
SERVICE:
FOCUS is backed by award-winning, local customer service.
FLEXIBILITY:
Because of the nearly limitless connection, FOCUS homes are better-equipped for the communications and entertainment technologies of tomorrow.
ENVIRONMENTAL:
FOCUS is green, energy-efficient, and less intrusive to the neighborhood landscape.
REFER A FRIEND!
$75 credit for you | FREE installation for them
Tell your neighbors and friends about us and invite them to switch to FOCUS Broadband's faster, more reliable internet and everyone wins.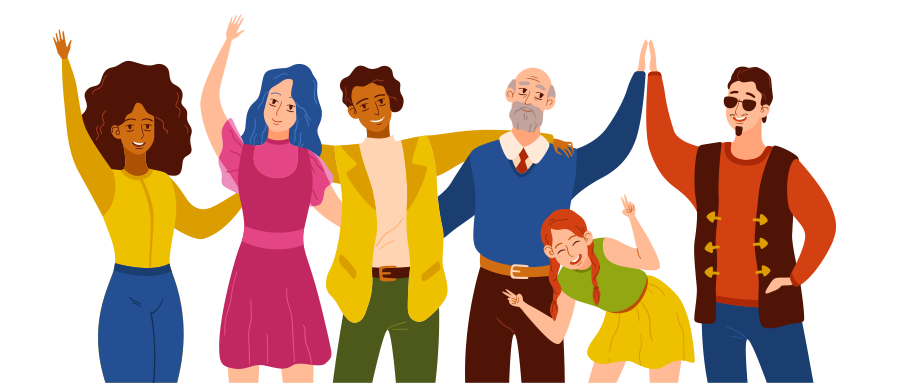 It's as easy as 1, 2, 3!
Tell your neighbors about FOCUS Broadband.
Make sure they give our customer care representative the residential address where you have service.
If they get Internet installed, they get free installation, and you get a $75 credit on your FOCUS Broadband bill.*
*Limited time offer. One-time $75 credit per referral. Internet service installation required to receive referral credit. Additional services added to or upgrades of services on existing accounts do not qualify. Referring customer information must be given at time service is ordered or it will not qualify for a referral credit. Referral credits are not available for instances where services have been ordered, but not yet installed nor if order is canceled for any reason. Not available in all areas and certain restrictions apply for referral credit eligibility. Free installation only available with certain offers and applies to standard installation where additional wiring is not required. May not be combined with certain other promotions. FOCUS Broadband reserves the right to disallow any customer referral for any reason and may cancel referral promotion at any time.